When considering new HVAC Equipment for your home, the options can seem overwhelming. We often encounter questions about the differences between the two brands, especially since Ducane isn't as well known as Lennox. In order to make it as easy for you as possible, we have researched both brands and found all the information for you.
The relationship between Ducane and Lennox is similar to the relationship between Honda (economy brand) and Acura (luxury brand). Lennox owns Ducane and Allied Air Branch manages them. Assembly of Ducane and Lennox equipment happens in the same factory and they share a lot of the same components. They also have the same warranty options, with a 5 year parts warranty included automatically and an additional 5 year parts warranty available with registration (which we will take care of for you). Their premium brand is Lennox, while Ducane is the economy brand.
Lennox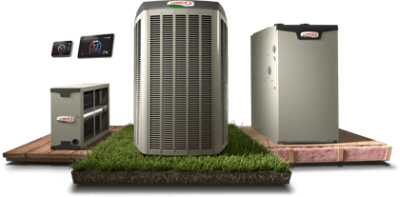 Lennox is a premium brand and is unmatched when it comes to energy efficiency. They offer up to 99% efficiency for Furnaces and up to 28 SEER for Air Conditioners. They also come with additional features and technology that isn't available with Ducane products. Their equipment has excellent performance, quiet operations, and a sleek aesthetical appearance. However, these features and options do come with a higher price tag.
Ducane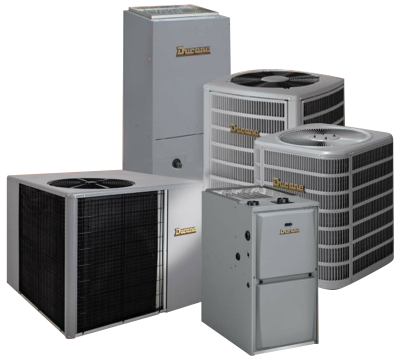 Ducane is a more economy brand but they still have durable, well-built, and dependable equipment. In order to maintain a lower price point, they do have fewer high-end features and technology in comparison to Lennox. They do offer High Efficiency products, with their Furnaces having up to 96% efficiency and their Air Conditioners having up to 16 SEER rating. A Ducane product is a solid, well-made option that provides longevity and high efficiency.